What is 'consultation'?
For SCIL, consultation means asking disabled people's views on what you're doing. Most public bodes have a legal duty to consult with disabled people but there are big benefits for the private and voluntary sectors too. Consulting effectively with disabled people can greatly enhance your reputation with both your disabled and non-disabled customers and employees.
When would I want to consult?
That depends on you! You might want to launch a new service and involve disabled people from the outset to help scope the project. Or you might know what you want to do, but need to check whether disabled people will be happy with the service – it's more efficient to check first than having to change something once it's been established. Or you might want to evaluate your current services to see what you do well and where there's room for improvement.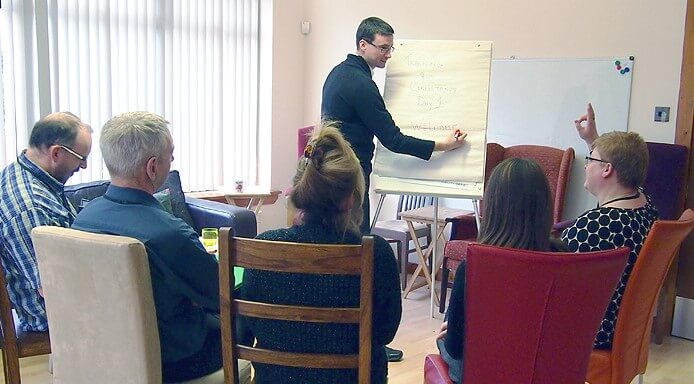 How can SCIL help?
We can co-ordinate your consultation with disabled people and advise organisations and individuals about the costs involved in facilitating this process which normally include travel and reward/recognition payments.
You might want us to consult on your behalf with a group of people you've already chosen. You might want to take our advice before consulting people yourself. Or you might want us to pull together a group of disabled people to test your ideas on. SCIL is a membership organisation and we have disabled members who welcome the chance to help shape or change services for the future.
SCIL has a responsibility to help ensure disabled people's voices are heard. To that end, we regularly undertake representation and consultation directly with disabled people in Sheffield.
If you are interested in our Disability Consultancy Service please Contact Us.